A Guide to Industrial Architecture Design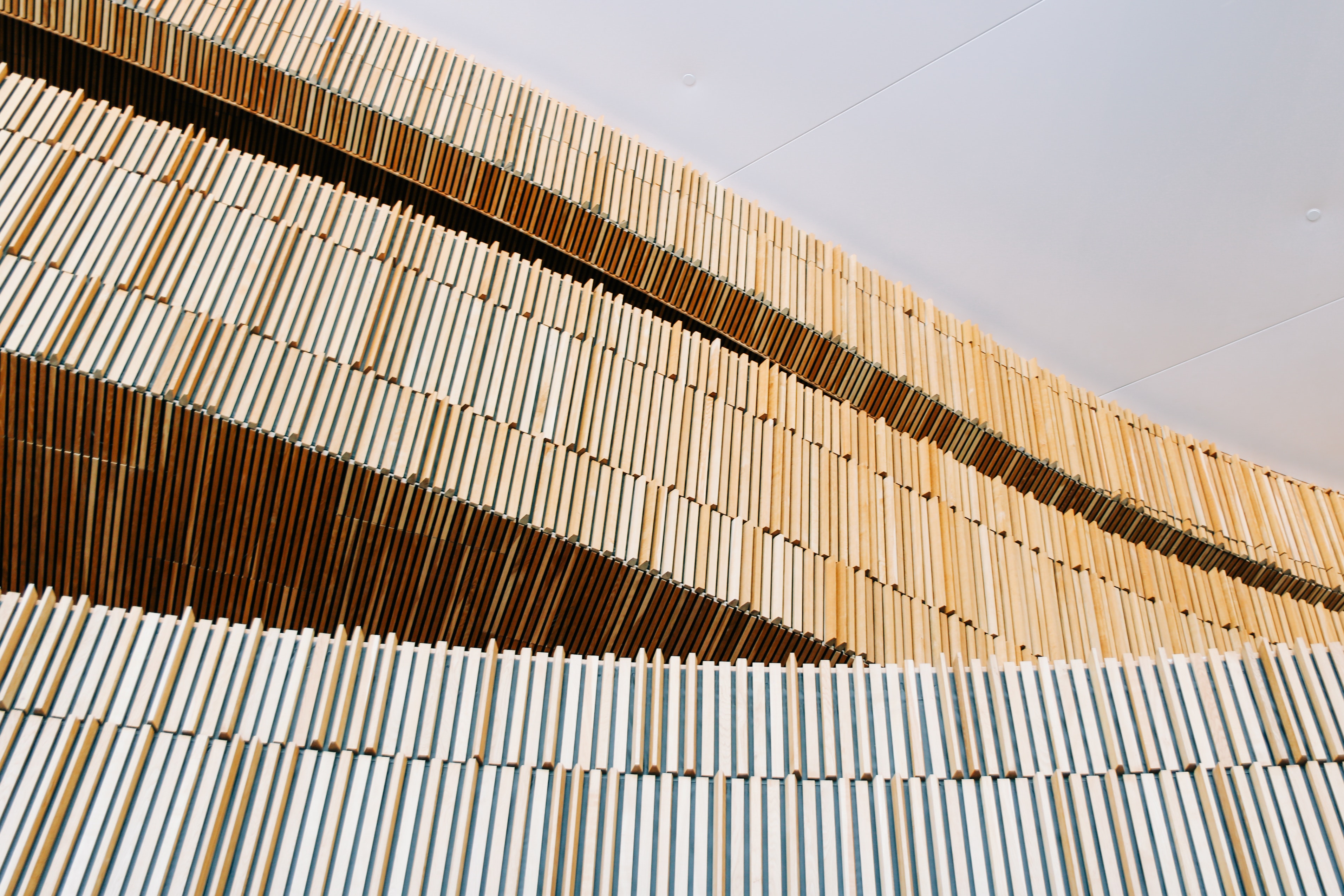 Whether home, office or commercial space – industrial architectural design is one of the most popular aesthetics of the world today. The combination of old charm with fresh modern finishes connects us to our history. There is raw integrity to industrial architecture. In fact, every building certainly has a story to tell. And thanks to the talent and vision of gifted architects, we are able to experience the joy of that story.
The History of Industrial Architecture Design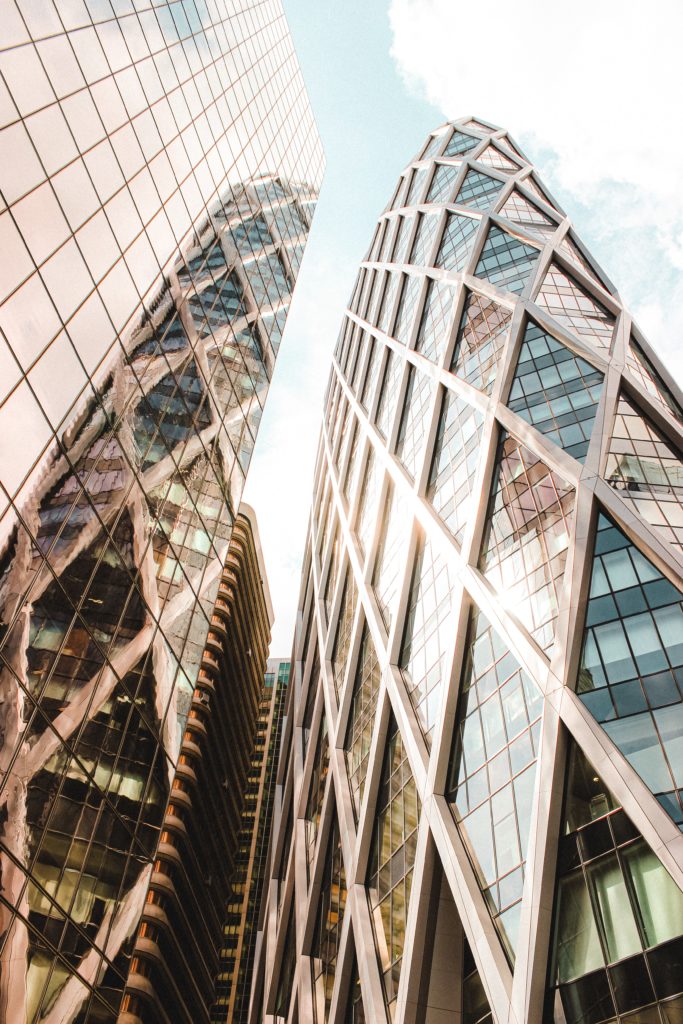 First, let's tackle the question – what is industrial architecture? Industrial architecture is when a building is designed with an industrial process in mind.
Industrial architecture can be traced back to the first industrial revolution in the 1700s in England. Buildings built back then had manufacturing in mind. They were strong and efficient in nature and built with brick and lumber.
Later on, in the 2nd industrial revolution of the late 19th century and early 20th century, we began to see more elements of steel and concrete, which are often what we think of today when we consider industrial architecture. These industrial buildings became a necessary addition to the landscape. They became the backbone of the American economy, allowing factory production and urban industries to flourish.
Industrial Architecture came to a halt in the late 20th century. It was revived in the 1960s with people embracing abandoned warehouse buildings and bringing them back to life.
The modern industrial look has become very trendy in today's world. In fact, it is one of the most common and noticed designs in cities throughout the world. But these industrial trends are not only for cities, they are also sprinkled heavily throughout rural settings. Developers have turned these old abandoned warehouses, barns, industrial buildings, and even churches into apartments, workspaces, and event centers.
There is also great pride in reviving a building and paying respect to the history it holds. Embracing the features original, and integrating them into a modern design is very impactful and meaningful.
Characteristics of Industrial Building Design
Industrial architecture design has a juxtaposition of rustic and modern finishes. There is an unfished, yet cohesive look…cozy, yet with rough finishes. Basically, envision a warehouse turned living space.
Design Elements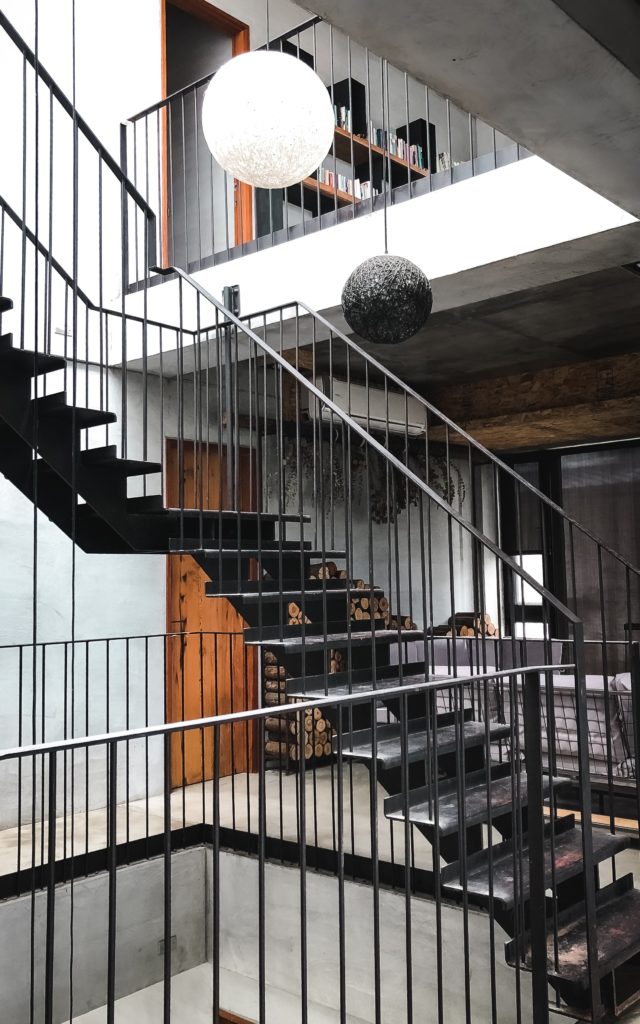 Many industrial-designed spaces are minimalist. Additionally, they have the following elements of design:
An open floor plan / open concept living with spacious rooms; embracing the rawness of the space.

Lighting with raw wiring wrapped around beams hanging down from the high ceiling. Edison bulbs help to give an industrial look.

Handcrafted features

High ceilings

Exposed elements – ie: ceiling rafters, steel beams, brick walls, concrete floors or walls, exposed wiring, ductwork, and pipes.

Large windows and skylights that bring in ample natural light

Clean lines

Metal and copper finishes (pipes, window frames, beams)

Mechanical details exposed

A mix of old and new finishes
Oftentimes, renewed facilities are constructed with the idea of sustainability. This demonstrates that the building itself represents the idea of success, power, and progress.
Finishes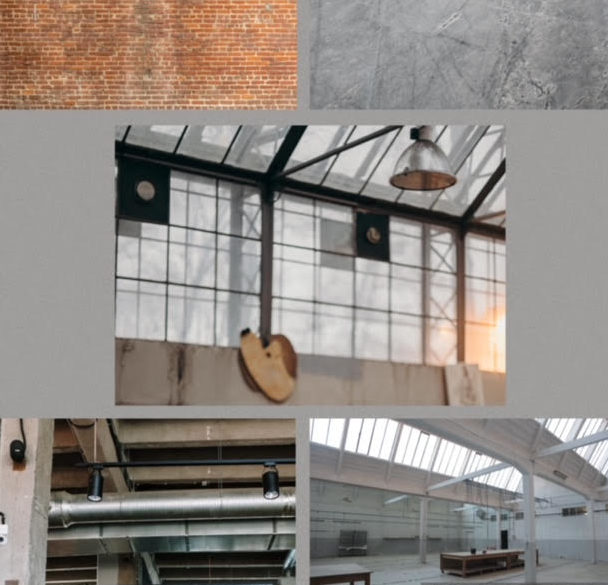 Finishes include raw materials that are very natural and unfinished looking. But make no mistake – this look is very intentional. Below you will find common finishes found in industrial architecture design.
Metals – steel beams, corrugated metal, exposed ironwork or steelwork

Exposed wood elements – exposed original wood beams, natural or original wood floors, natural wood

Casters on furniture pieces or room dividers

Concrete – flooring, walls, or countertops

Brick – exposed brick walls (original to structure)

Copper pipes

Dark steel window frames
Functionality
Because industrial spaces are wide open and often converted into living spaces, the functionality must be very thoughtful…simple, but highly functional. To start, utilize natural light to the fullest. This is accomplished by oversize windows and skylights.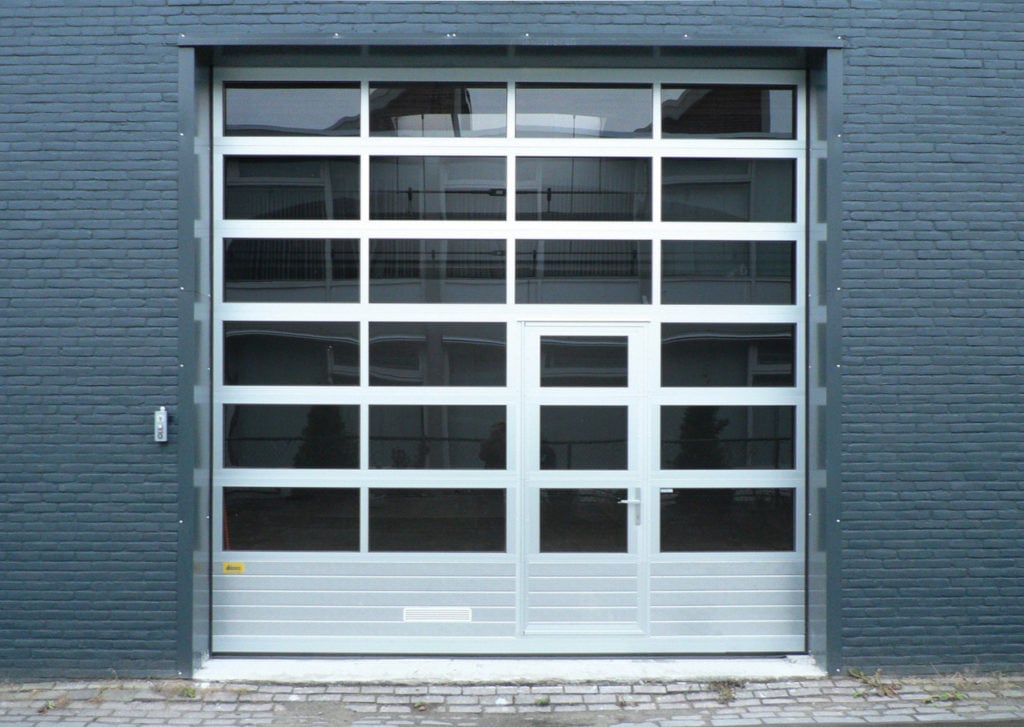 Another common feature to see in industrial architecture design is garage doors. Although garage doors were used for functional purposes only during the industrial revolution, they are now used to marry outdoor living with indoor living. The doors are often glass with metal frames. They are customizable in size and finish. Garage doors make a stunning and eye-catching design element in your industrial space. Prices generally range between $1500-$8000 (or more). They also create great ventilation and airflow throughout the space.
Heating and Cooling in Industrial Architectural Building Design
The high ceilings and wide-open space can be difficult to cool and heat. So there are a few things you can do to help achieve ideal temperatures and comfort in an industrial design.
Heating and Cooling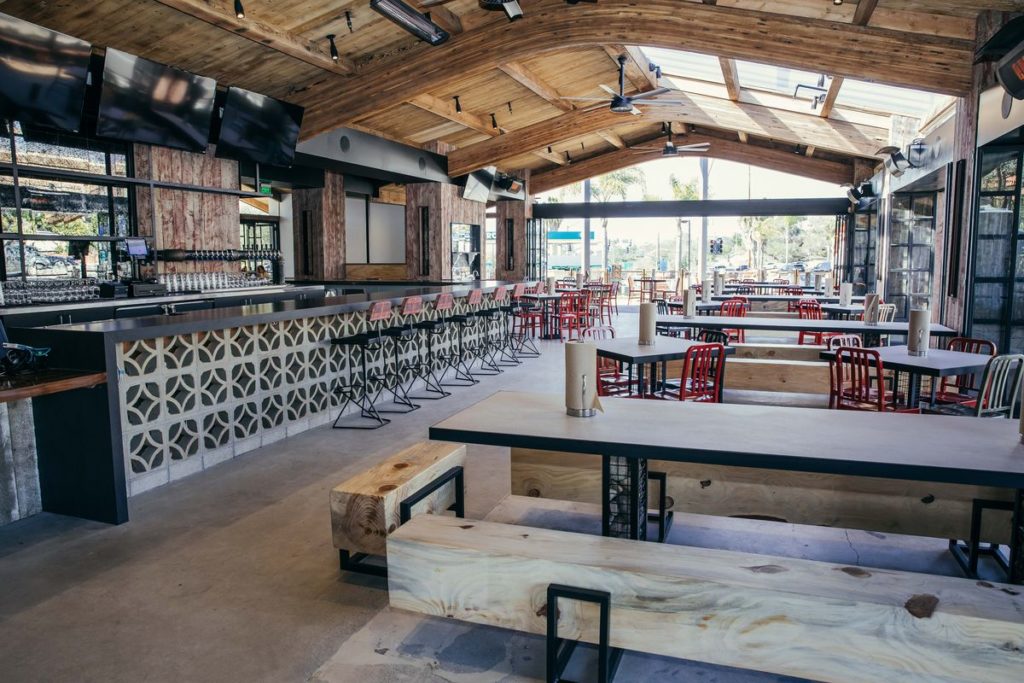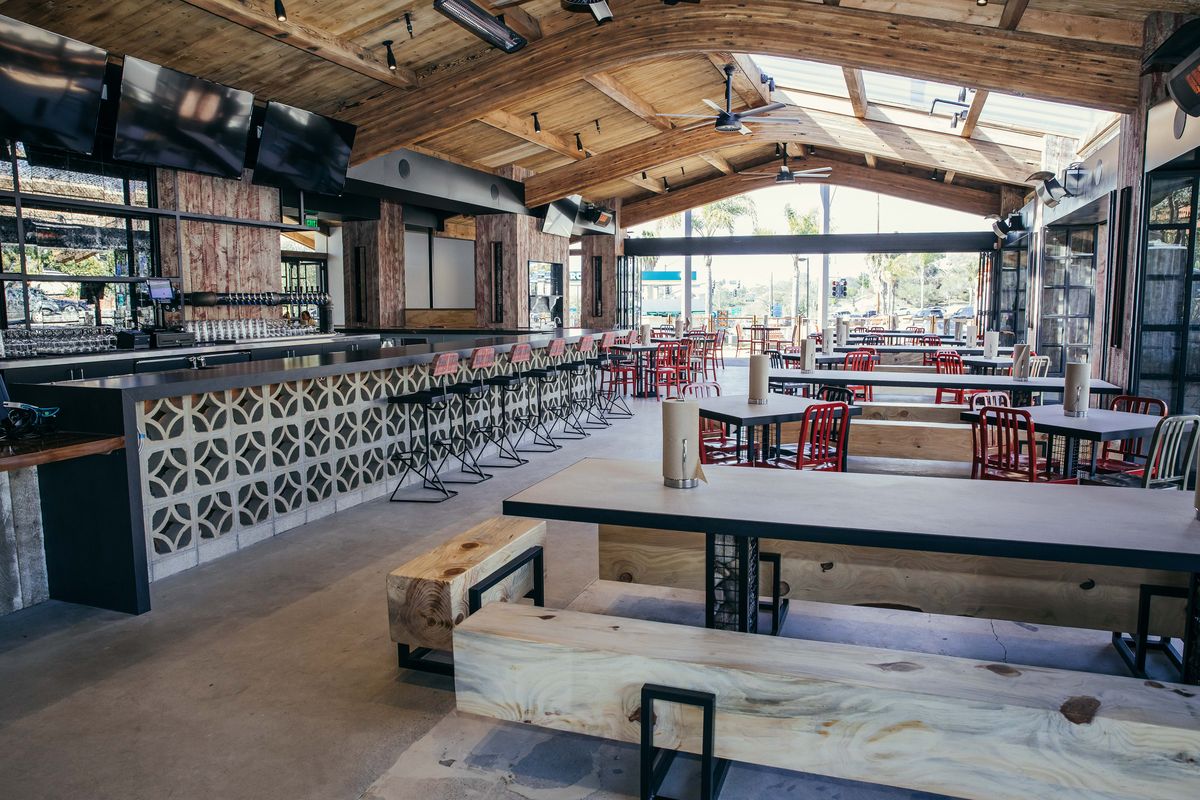 Firstly, a forced-air unit is the most common type of heating and cooling solution in an industrial architectural design. However, just as in any industrial space, it may be a difficult task for forced-air units to keep the entire room/facility at an ideal and consistent temperature. This is due to the vast openness of the space. In the winter months, the warm air rises, and in the summer months, the room becomes hot and stagnant due to a lack of ventilation. Utilizing large windows, doors, and garage doors for cross-ventilation and airflow will help.
Secondly, make sure your space is properly insulated. Not only will this help to keep your space cooler in the summer and warmer in the winter, but it will also cut down on the echo created in a large room.
Thirdly, be sure your doors and windows are properly sealed tight from the outside elements. By doing so, you will keep warm air from seeping into the space in the summer and cold air from creeping in during the winter months.
Finally, the addition of ceiling fans is very helpful in getting the air moving. So, let's talk fans…
Adding Large Fans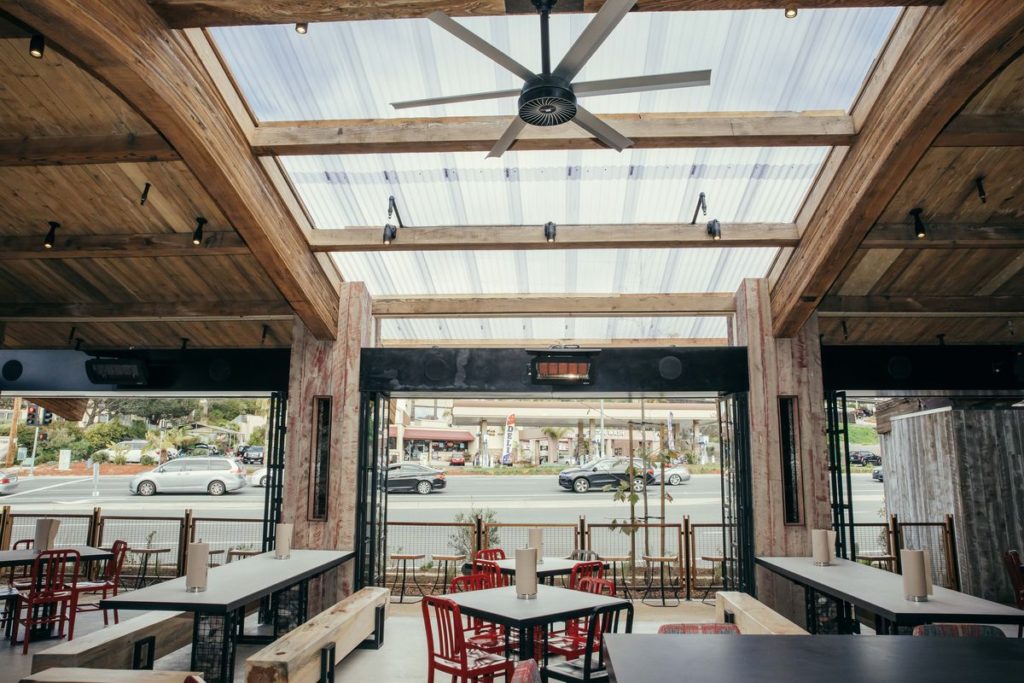 One of the best ways to cool an industrial-sized space is by adding High Volume Low Speed (HVLS) fans. They truly are a necessary part of your cooling solution. The addition of large diameter ceiling fans can do wonders. Adding just one fan can affect up to 20,000 ft2 of space. That one fan can reduce room temperature by up to 8° by moving air from ceiling to floor and from wall to wall. Additionally, installing an HVLS fan can reduce energy costs by as much as 30%. Even more, they range in size from 6-24 feet in diameter. Adding a fan is a very energy-efficient option that will help your space work for you.
Besides being extremely energy efficient, the look of MacroAir's HVLS fans blends beautifully with industrial architecture design. They boast a sleek blade design, thoughtfully constructed to harness the power of air in a stylish and polished way. Modern yet industrial. MacroAir sets the standard for quality HVLS fans. In fact, they invented them.
Green Options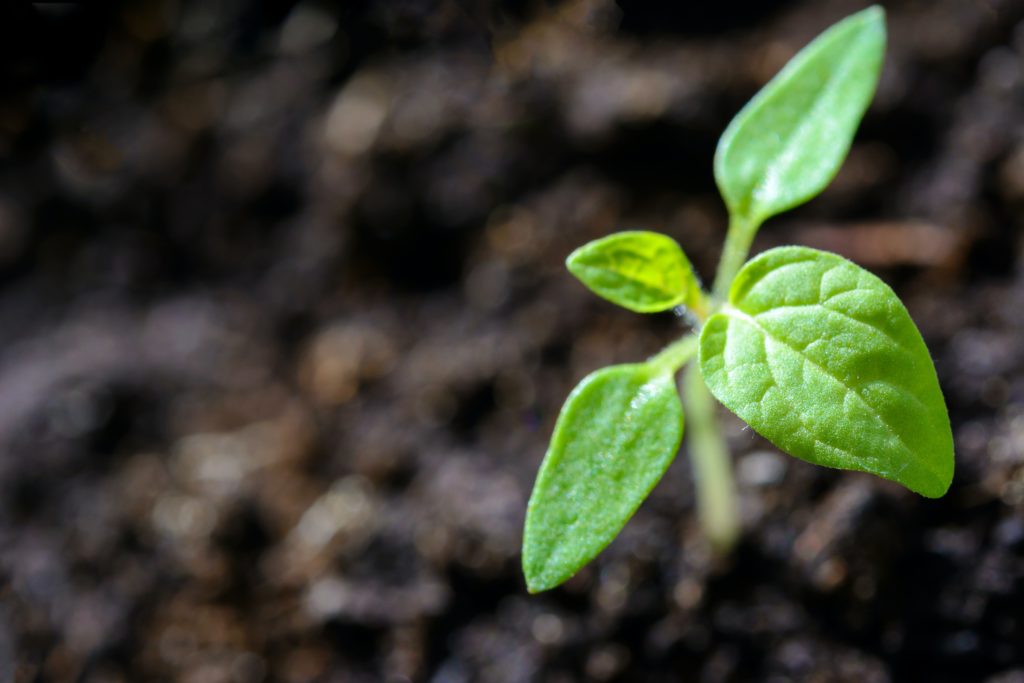 As noted above, renewed facilities may be constructed with sustainability in mind. In fact, many industrial architecture designs focus on having a lower carbon footprint. This means the design centers around making the buildings more energy-efficient and healthy for people living or working within them. Also, remember these amazing, historical buildings are sustainably built with reused and recycled materials, which adds immense character to the design.
Examples of modern Architectural Industrial Design
There are many exquisite projects from world-class architects to check out. Here are a few notable projects we were drawn to because of the industrial architectural design.
Neri&Hu Designs the Pernod Recard Malt Whisky Distillery in Emeishan, China
Jiuli Workspace Creative Industry Center / Architect + Architectural Design Studio
Phipps' Center For Sustainable Landscapes (CSL) in Pittsburgh
Metalsa by Brooks + Scarpa Architects
Oloron Saint Marie Maltimedia Center / Pascale Guédot + Michel Corajoud
Featured Architectural Publications and Platforms
Additionally, there are a vast number of publications out there featuring beautiful architecture. Below we have listed some of our favorites.
AD is one of the most admired and respected platforms for design. Their magazine has been in production since 1920. They are an extremely influential voice when it comes to architecture, interior design, arts & culture, and travel.
Architectural Review is a beautiful platform celebrating and inspiring architects around the world since 1896. They are relentlessly in pursuit of new and innovative architectural design and the culture surrounding it. Publications are available on print and digital platforms.
ArchDaily provides tools, inspiration, design, and information to help serve architects and enthusiasts around the world. Built by architects in 2008, the founders have strived to provide a platform inspiring users to "design a best world."
Dezeen launched in 2006 with a focus on design and architecture. This highly influential design site boats "over three million monthly readers and six million social media followers."
Whether home, office, or commercial space – industrial architectural design's combination of old charm with fresh modern finishes bridges us to our history in a modern and edgy way. There is raw integrity to industrial architecture. Every building certainly has a story to tell. Thanks to gifted architects who recognize that history, we get to appreciate it.
Let MacroAir help you complete your industrial architectural design.
Not only will their fans keep you cool in your space, but they'll also do it in a stylish way. Imagine what these fans could add to your space?
Get started now, and get air moving in the right direction.