Why Anodized Aluminum Fan Blades Are Superior
Anodized aluminum is used in industrial applications where durability is crucial. According to the Aluminum Anodizers Council, anodizing is an electrochemical process that essentially enhances the natural oxidation process to make the aluminum stronger and more durable. The result is an extremely hard substance called anodized aluminum. It is not a coating and cannot chip or peel. The aluminum oxide is actually fully integrated with the underlying aluminum. The anodized aluminum prevents scars and wear from handling, installation, surface cleaning, and continuous usage.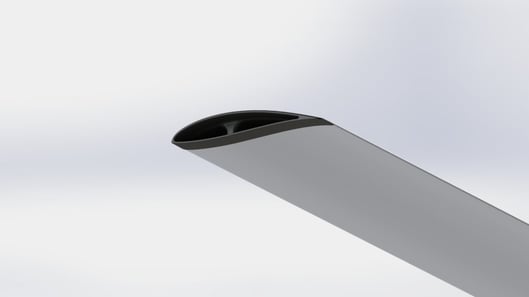 Many industries use this product. For example, it is used to protect satellites from the harsh environments of space; the automobile industry uses anodized aluminum for trims and protective housings for exposed parts; it can be found in one of the world's tallest buildings – the Sears Tower in Chicago, Illinois; and is a popular material for making high-end cookware such and pots and frying pans. And, all of MacroAir's HVLS fans are made with anodized aluminum blades.
Most companies producing HVLS fans do not use anodized blades. We believe this is one of many reasons why our product is superior. Anodized aluminum blades are stronger, more durable, corrosion-resistant, environmentally safe, allow for color stability, make maintenance easy and reduce the cost of maintenance. Another bonus is anodized blades produce few if any, harmful effects on land, air, or water, so the blades are environmentally safe, too.
Not all fan blades are created equal. To find out more about why anodized aluminum fan blades are superior to the rest, how MacroAir can save you 20% or more on cooling and heating energy costs, can be used alone or with an already existing HVAC system, give us a call.