MACROAIR FANS AT DUBAI WORLD EXPO
Forty-two MacroAir fans for one magical event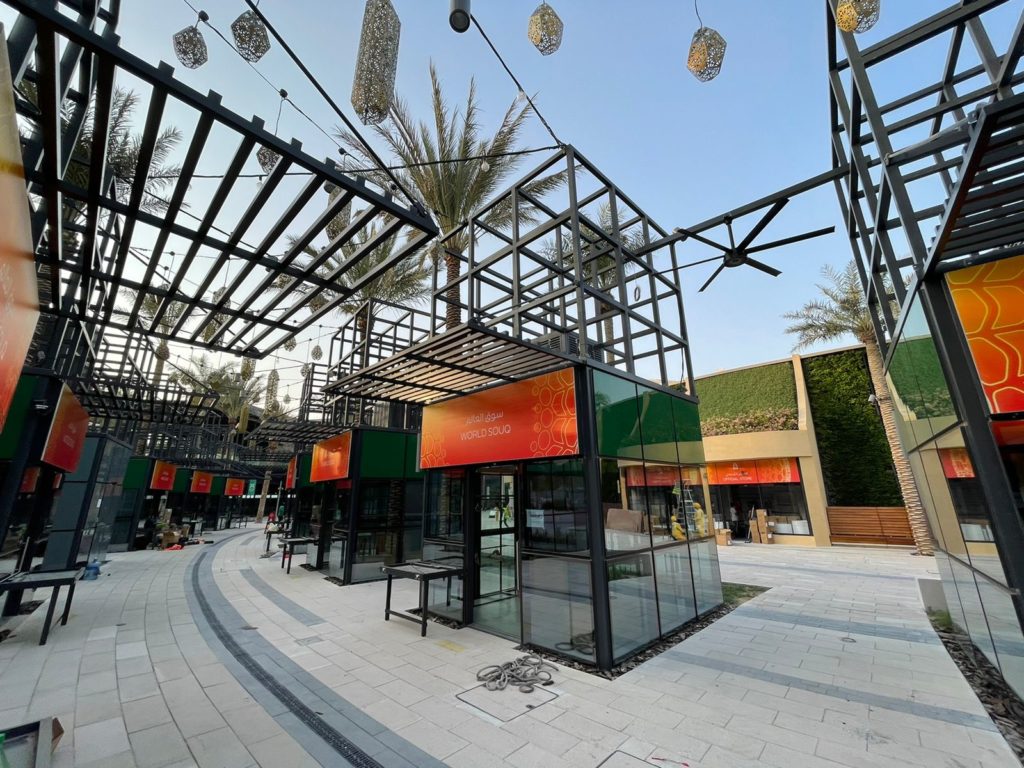 [DUBIA, OCT 2021] — MacroAir Fans recently had the privilege of working with distribution partner, Khind, to provide HVLS fans for the World Expo taking place in Dubai, UAE.
The World Expo is a global event that takes place October 2021-March 2022 in Dubai, UAE. This expo offers a unique experience for the large number of people in attendance. It is a stage for countries to come together and work towards the common goal of a better tomorrow. Moreover, the event boasts a variety of events focusing on opportunity, the future, and sustainability. There is a vast array of happenings in their event calendar for everyone to enjoy.
MacroAir proudly partnered with Khind to provide HVLS fans for the Dubai World Expo. Khind (along with third-party assistance) was able to successfully build and install forty-two MacroAir fans in just two days. "This was an amazing feat…" said Chris Wheeler, V.P. of Sales for MacroAir. For the upcoming months, MacroAir fans will help provide comfort for the millions of people as they join together to work towards a common goal at the expo. They are honored to play a small part in the big event.
About MacroAir
MacroAir invented the High Volume, Low Speed (HVLS) industrial ceiling fan. In fact, they have continued to be a leader in the market by developing the most innovative large fans in the world. They continually strive to push boundaries and set the bar when it comes to engineering and product development. MacroAir technology is based on the principle that moving air slowly is far more efficient than moving air quickly. Their HVLS fans move air down and out in all directions, keeping the air fresh and helping people and animals feel more comfortable. MacroAir products are unparalleled in energy efficiency and airflow. Furthermore, they are assembled in the USA and installed worldwide. Customers benefit from local service and highly customized solutions from MacroAir's global distribution network.
For more information on MacroAir Fans please visit our website today.